Article
8 Feb 2021
4 min read
Virtual and Hybrid Hearings: The future of international arbitrations

Charlie Harrel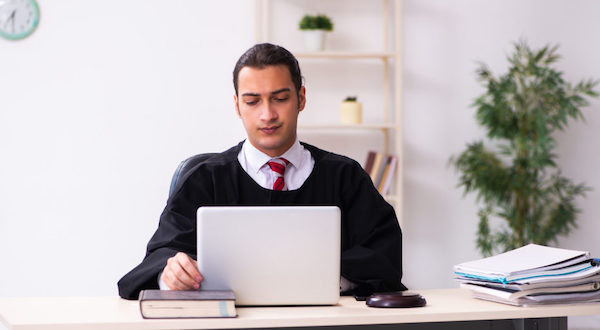 COVID-19 has sparked an unprecedented increase in remote and virtual proceedings, and the profession is scrambling to meet demand amid a huge backlog of cases. Even before the pandemic, arbitration hearings were well ahead of the rest of the profession in adopting virtual and hybrid technology as a more efficient way of resolving international disputes. As a result, international arbitration is outperforming litigation in keeping up with its caseload as courts confront logjams worldwide.
International hearings are logistically complicated
For several years now, major international arbitration centers in the US, Australia, Canada, the UK, and Singapore, among others, have been offering both physical and virtual hearing services using integrated video- and audio-conferencing facilities and secure, cloud-based technology platforms. Because of their logistical complexity, international hearings represent an excellent, albeit challenging, test case for virtual technology in the legal profession at large.
While every hearing is unique, international arbitration cases often involve multiple parties from different jurisdictions, different languages and cultures, intricate and often highly technical legal subject matter and substantial document bundles for the arbitral record. While standard videoconferencing solutions can often successfully address audio-visual requirements for more straightforward conferences or meetings, international tribunal-led hearings often have many more logistical nuances to take into account.
Experienced administrators with a deep understanding of hearing dynamics and the required technological infrastructure are essential for virtual or hybrid hearings to run smoothly. Exceptionally large and complex proceedings may require the coordination and support of hundreds of legal practitioners – including providing training, configuration of camera angles, extra attention to lighting and audio, and more.
Key components of such hearings include the provision of document management services, production and presentation of evidence, careful management of hearing interactions, and delivery of transcription services. Parties need to agree on the key documents, and operators may need to be on hand to call up documents as required and create links to specific passages or documents referred to in the live transcript. Ideally, all participants, back-benchers included, will be able to digitally access all the evidence, privately share notes, highlight passages, collaborate with team members, and read and search transcripts in real time.
A connected arbitration environment
To address these complexities, most successful virtual and hybrid hearings look beyond just the provision of audio and video feeds. Focusing on these elements alone results in a failure to take advantage of the real power and flexibility of today's virtual technology.
In fact, today's arbitration teams are leveraging secure solutions that integrate audio-visual technology with real-time transcription and with a full set of digital case preparation tools. These tools include collaborative virtual workspaces that give dispersed team members access to all key documents and purpose-built tools for markup, annotation, hyperlinking, and live chat—all in a single interface. Instead of constantly transitioning from paper to digital or from one application to another, team members are using the same joined up solution to conduct all of their preparatory work, digitally produce and share the (now searchable) bundle, and actively participate in the hearing, including the presentation of evidence, from remote, distributed locations. Pandemic or not, "going virtual" in international arbitrations is opening the door to a whole new range of efficiencies for legal teams that extend well beyond the proceedings themselves.
Tips for lawyers
For legal teams, parties and other participants new to virtual hearings:
Run technical rehearsals before the official hearing
In the days before the hearing, test the video platform individually for each participant (especially the speakers) to identify and resolve any potential issues. Also test joint video conference calls between parties and with the tribunal. All participants must be able to hear and see each other. This is also an opportunity to train participants on muting and unmuting, joining, and leaving the call, turning the camera on and off, screen sharing and other basic features.
Make sure you have an instant messaging platform in place
Members of legal teams need an efficient way to communicate privately among themselves as the hearing proceeds. Ideally, the chat capability will be an integrated feature of the hearing solution, else other tools such as WhatsApp, Skype or Slack may be used. If you are doing this by phone, ask permission from the tribunal before the hearing to be using your phone during the proceedings.
Use a second screen for better visibility
This allows you to browse documents and evidence on one screen while still being able to see everyone on the call. It also eliminates the need to print.
Position your video conference window strategically
During a virtual hearing, attention to detail can make a big difference. Make sure you are looking directly toward the video app window so the judge perceives you are fully focused and engaged.

Subscribe to our insights
Receive our quarterly email newsletter with the latest news, events, and industry insights from Opus 2.
Complete the form to sign up
By clicking 'Submit' you agree to opt-in to receive Opus 2 Insight quarterly newsletter, and for Opus 2 to process your data as outlined in our Privacy Policy.