Case Study
12 Apr 2021
6 min read
Verisona Law keeps proceedings on track with Opus 2 Virtual Hearings

Opus 2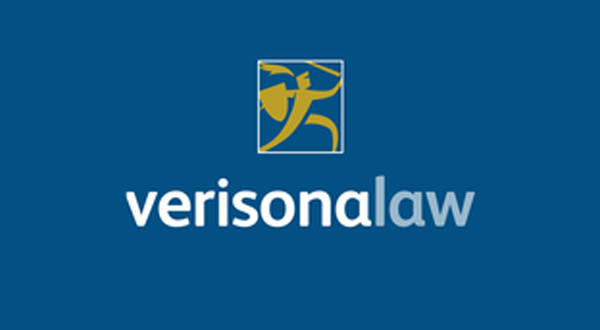 Faced with the challenge of rearranging an important hearing, a leading regional firm partnered with Opus 2 to conduct their very first virtual hearing…
When Covid-19 travel restrictions were introduced, the litigation team at Verisona Law was faced with the challenge of rearranging an important hearing. With key witnesses based in Europe and the Caribbean unable to travel, the team quickly needed to evaluate alternatives. With no previous experience of conducting a hybrid or virtual hearing, the team turned to Opus 2 to keep the proceedings on track.
Completely new set of challenges
The original hearing was due to take place over seven days at the International Dispute Resolution and Arbitration and Mediation Centre (IDRC) in London. "The case had been two years in the making, and all parties were extremely keen to proceed, so postponement wasn't a viable option for us," explains Tim Reynolds, Principal Lawyer and Southern Region Head of Marine.
With the hearing bundle comprising more than 3,000 documents, a combination of the size and importance of the case meant switching to a virtual hearing seemed like a complex and substantial undertaking "This was a first for us. We hadn't been in this position before, so we found ourselves faced with a completely new set of challenges in order to keep the hearing on track," recalls Tim.
So, when it became apparent that key overseas witnesses wouldn't be able to attend the hearing in person, the IDRC recommended Opus 2's Hearings solution alongside their video conferencing provision to deliver a successful virtual hearing. Opus 2 works closely with venues around the world and has established, trusted collaborations in place with key venue partners for arbitration proceedings including the IDRC, the International Arbitration Centre (IAC), and Maxwell Chambers in Singapore.
Seamless, end-to-end experience
But with limited knowledge of organising and running virtual hearings, Tim and his team needed to be completely confident they had selected the right course of action, and that this was in the best interests of their client. They were seeking partners they could trust to bring together a seamless hearing, so engaged with Opus 2 and the IDRC to explore a fully remote virtual hearing.
Tim and his team were keen to seek the advice of specialist Opus 2 and to understand what would be required to successfully run and co-ordinate a virtual hearing involving several overseas witnesses. During 2020, Opus 2 delivered its services to more than 500 virtual and hybrid hearings involving nearly 5000 participants.
The Opus 2 Hearings solution provided included Electronic Presentation of Evidence (EPE) to be displayed during the hearing, an EPE Officer, and Realtime Transcription. All of which would be seamlessly integrated with the IDRC's video conferencing service.
"We were seeking partners we could trust to take the risk out of the situation. Someone who could provide a seamless, end-to-end experience that would allow us to focus on the hearing itself, rather than the technical and logistical aspects," reasons Tim.
It soon became apparent that Opus 2's Hearings solution coupled with the IDRC's video conferencing provision, was the right combination to successfully deliver Verisona Law's hearing. With that decision made, it was full steam ahead to complete the hearing preparation.
Precise and timely presentation of evidence
"Throughout the entire process, the Opus 2 team has exceeded our expectations. Clarity of communication has been superb - they have explained everything to us in a language we understood. The system was so easy to use, you could actually see the level of confidence the team had in the solution visibly grow over the course of the hearing," recalled Tim.
With total confidence in Opus 2, Tim's team was able to manage and meet their client's expectations, delivering a successful virtual hearing.
The overseas witnesses gained secure access to the hearing via the IDRC's video conference link. The availability of the EPE Officer throughout the hearing ensured access to, and presentation of, evidence was precise and timely. This allowed the lawyers to focus their efforts on the case itself. Likewise, Realtime Transcription ensured a full transcript of the day's events was available for review and circulated to all parties later that same evening.
Summing up
Tim is delighted to have kept the hearing on track by going virtual: "The option to conduct the virtual hearing rather than delay was definitely the right thing to do. Everybody involved has been incredibly impressed with Opus 2 - their attention to detail, professionalism, communication and support has been exemplary throughout the whole process. We wouldn't hesitate to work with Opus 2 in the future. Indeed, virtual hearings may become a preferred option on cases of this sort."
About the Verisona Law
Recognised as one of the leading law firms on the South coast, Verisona Law provides expert legal advice and associated services to corporate, commercial and individual clients across the UK and around the world. They also specialise in marine and sports law, and have recently been ranked as a leading law firm in this year's Legal 500 rankings for its key specialisms.

Subscribe to our insights
Receive our quarterly email newsletter with the latest news, events, and industry insights from Opus 2.
Complete the form to sign up
By clicking 'Submit' you agree to opt-in to receive Opus 2 Insight quarterly newsletter, and for Opus 2 to process your data as outlined in our Privacy Policy.