Blog Post
8 Aug 2023
2 min read
The three Cs of managing investigations: centralise, control and collaborate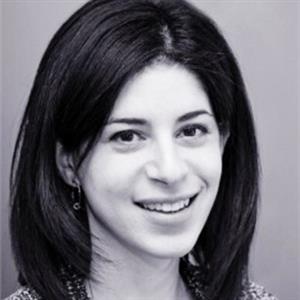 Ariane Tadayyon​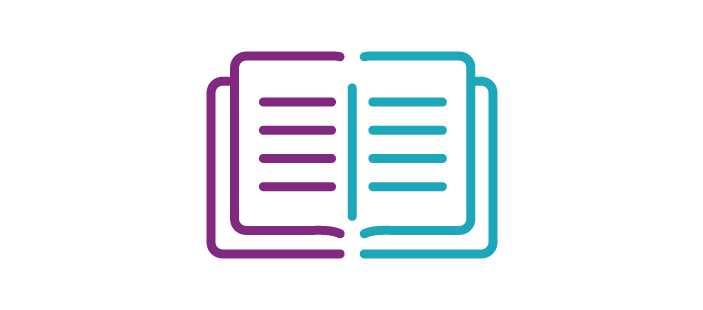 Companies and their lawyers face significant risks when navigating a complex investigation. These include identifying potential legal or regulatory requirements that may have been breached, assessing what penalties the company might face, and managing the company's reputation, which can be significantly damaged if they are found to be in breach of their obligations.
An area where companies are being increasingly scrutinised is how they handle investigations relating to employee misconduct, propelled by the #MeToo movement, which helped lead a shift in attitude towards workplace culture. Now more than ever, companies are under the spotlight as to how they respond to such allegations. A recent example of this is the allegations that have surfaced of sexual assault, harassment, racism and bullying by UK staff at McDonalds outlets.
Investigations where allegations of this sensitive nature are made are especially difficult to manage. A company must avoid jumping to conclusions, and conduct a thorough investigation to give each party the opportunity to tell their side of the story. To ensure that the company is acting fairly and reasonably, they may wish to hire an external investigations team and instruct external lawyers, particularly if a situation arises where they are required to defend their decision to the courts, tribunal or regulator.
More generally when conducting an investigation, the volume of documents and data required to be reviewed is likely to be stored in different places by multiple custodians and may span over many years. Numerous witnesses may need to be interviewed, and organising and managing witness interviews can prove difficult. In addition, investigations can require a multi-disciplinary approach, involving internal and external stakeholders.
To help to mitigate some of these challenges, a cloud-based investigations management software solution can transform how law firms tackle any form of investigation.
Centralise
The sheer volume of documents and data which need to be considered during an investigation presents a real risk. This data needs to be collected in a way that preserves the integrity of the source, which then needs to be appropriately managed and interrogated. One of the significant challenges for a company like McDonalds is that of their 1,300 or so UK restaurants, around 1,100 of them are franchised, so not only will the documentary evidence be scattered, it is likely to be on personal devices rather than company email addresses.
Working in an investigations management software solution allows lawyers to expedite their review work because the documents (in whichever format, including emails, text messages, WhatsApps and photographs) can be contained within a single, secure space for review, thus reducing the risk of duplication of work and increasing the team's efficiency. Tools such as tagging, annotating and automatic upload of document metadata allow lawyers to focus on value-add tasks and can really make a difference when evaluating what is relevant from the mass of information gathered during an investigation. This is particularly pertinent when external requests from regulators (or a court or tribunal) need a response within a strict timeframe.
Control
It is important to record and control access to the documents and data that form part of the investigation, particularly those documents that are commercially or personally sensitive, confidential and/or privileged. Allegations of sexual harassment and similar misconduct, as have been made by UK staff at McDonalds outlets, are especially sensitive, and it is paramount that the anonymity of the individuals affected is maintained.
With piecemeal applications, controlling such access can be very difficult. Every file transfer and email attaching a document is an opportunity for security to be compromised, potentially exposing information to cybersecurity risks.
An investigations management software solution securely hosted in the cloud can mitigate these risks by helping to prevent data loss. Content can be encrypted, access tightly controlled, and evidence locked down in access-controlled folders, with a full audit trail maintained to see who accessed which file and when.
Collaborate
The number of stakeholders contributing to an investigation, both internal and external, can result in communication siloes, slowing down its progress. McDonalds have set up a dedicated "Investigation Handling Unit" which will refer the most serious cases to a third-party legal team staffed with "specialist investigators". Given the number of stakeholders involved, it is important for McDonalds and their external advisors to maintain strong communication channels to progress the investigation.
Using a dedicated investigations management software solution allows the law firm to develop best practices around communication between the company and other stakeholders, to ensure everyone involved is up to speed on where the investigation is at and consider next steps. Effective communication is crucial in considering what strategy to adopt to mitigate the risks to the company.
Bringing together the three Cs
Investigations management software solutions are key to enhancing the quality and efficiency of the work carried out by a law firm when conducting an investigation, fostering collaboration. Such platforms also reduce the risks otherwise associated with having a decentralised way of managing an investigation, as well as allowing a law firm to retain control of how documents are accessed and reviewed. As an investigation evolves, lawyers using investigations management software solutions can more confidently focus on what really matters in order to secure the most appropriate outcome for their client.
Read more about Opus 2 Investigations or contact us to book a demo.

Subscribe to our insights
Receive our quarterly email newsletter with the latest news, events, and industry insights from Opus 2.
Complete the form to sign up
By clicking 'Submit' you agree to opt-in to receive Opus 2 Insight quarterly newsletter, and for Opus 2 to process your data as outlined in our Privacy Policy.