Case Study
6 Apr 2021
4 min read
Part of a winning team

Opus 2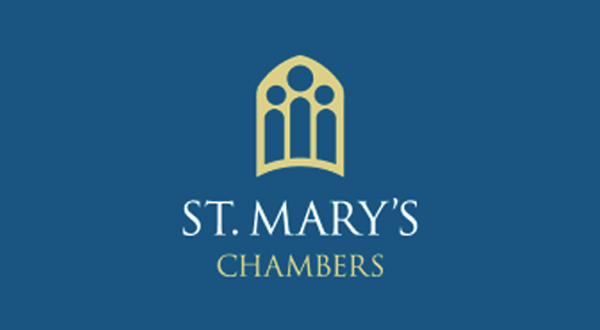 Scott Baldwin Senior Clerk at St. Mary's Chambers talks to us about his experience with Opus 2 LEX.
St Mary's Chambers is situated in the historic area of Nottingham's Lace Market, once the hub of the British Empire's lace industry. They became the very first dedicated family law chambers outside London in 1999 and have grown into a highly regarded set with more than 30 barristers.
Back in 2012, St Mary's Chambers made the switch to Opus 2 LEX software and have not looked back since.
"We decided that first and foremost we needed a legal software package that was and remained at the cutting edge of technology", said Senior Clerk, Scott Baldwin. "We found that there were serious limitations in having a desk-based system as much of our work was being done away from the office.We needed the flexibility of a web-based system that allowed us to access the information we required at any time and from anywhere. Opus 2 LEX has enabled us to do just that, reliably and securely."
Superior option
"We did considerable research to find the best system and Opus 2 LEX was clearly the superior option. We have no reason to regret our choice, in fact, we have always found Opus 2 LEX to be rock solid. They are constantly ahead of the game to ensure that we have the latest changes, developments, upgrades, and add ons. It has allowed us to seamlessly manage the challenges posed by GDPR and digital tax."
Integration
"The software has evolved to create an efficient system that enables us to integrate with Outlook, Citrix Files (formally Sharefile), and Xero that supports our real-time billing, fee reporting, email integration, and marketing function. Opus 2 LEX also allows us to 'pull up' reporting information quickly and easily for an at glance practice and cost-benefit analysis. This is an ever-evolving and improving the product. The add ons and upgrades are simple to use and always have the advantage of being fully backed up by dependable and expert support as and when we need it."
Expert support
"Over our nine years with Opus 2 LEX we have never seen any decline in the service or the product, in fact, it gets better and remains the front runner. We have confidence that Opus 2 LEX never stands still and is always striving to improve and move forward to meet our needs. It has proved to be an excellent working partnership and I look forward to it continuing into the future."

Subscribe to our insights
Receive our quarterly email newsletter with the latest news, events, and industry insights from Opus 2.
Complete the form to sign up
By clicking 'Submit' you agree to opt-in to receive Opus 2 Insight quarterly newsletter, and for Opus 2 to process your data as outlined in our Privacy Policy.