Event
18 Jan 2021
4 min read
Opus 2 partner ECC-SAL International Virtual Mooting Competition Final

Opus 2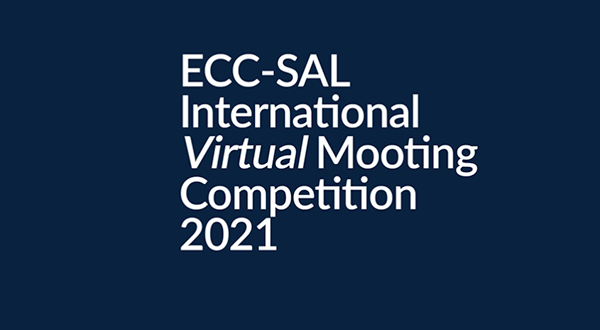 Opus 2 was extremely proud and privileged to recently partner with the Singapore Academy of Law (SAL) and Essex Court Chambers (ECC) to host their first ever International Virtual Mooting Competition.
The Moot competition is a prestigious event which has been running for almost a decade, with some of the most notable figures in the Singaporean justice system as well as key figures from ECC on the judging panel including The Honourable Justice Ang Cheng Hock of the Singapore Supreme Court, The Honourable Justice Datuk Nallini Pathmanathan Federal Judge of Malaysia and Head of ECC Joe Smouha, QC. This year's event was a ground-breaking one though, as the first ever to be held in a virtual setting.
The competition provides an opportunity for students and newly qualified practitioners to hone their skills in an adversarial setting, a crucial stage in their development. Due to the impact of COVID-19, time in the courtroom has been harder to come by for young, or intending, lawyers. Replicating the challenges of advocacy that they will face through their careers is essential to their progression, and Opus 2 was thrilled to offer a platform and our services to assist.

"The ongoing COVID-19 pandemic has forced practitioners around the world to adapt to the challenges of virtual advocacy," said Stuart Cribb, ECC barrister and member of the organising committee. "Hosting the ECC-SAL Mooting Competition is an important part of Essex Court Chambers' proud history of supporting the development of junior advocates in the region, and we are delighted that we have been able to continue that tradition with the tournament's first virtual edition. We are extremely grateful for the support Opus 2 provided in hosting the competition this year. Their virtual hearing platform operated flawlessly, and their contribution to the success of this year's tournament cannot be overstated. We look forward to continuing that partnership in the future."

The format of the competition saw a total of five rounds, split into two stages. The Preliminary Rounds took the form of a group stage conducted on a 'round robin' basis, followed by the Advanced Rounds. With teams hailing from Singapore, Australia, Hong Kong and India, ECC and SAL needed a solution that would provide a seamless and immersive experience for all those participating. As industry leaders, Opus 2's Hearings solutions were chosen to power all elements of the virtual competition. This included video conferencing with breakout rooms, simultaneous management of 21 teams and participants from separate locations, e-bundling, and real-time digital transcription.

For the vast majority of those competing, this was their first brush with these technologies and the intuitive nature of the platform made it easy to use and provided something of a 'head start' in terms of students and newly qualified practitioners being able to adapt to such a format. Given current circumstances and the ongoing digital transformation within the sector, being able to experience litigation in a virtual setting early on in their careers can only be advantageous to their development, which is an opportunity we could not have been more excited to offer.


"In spite of the obstacles we were determined to go ahead with this year's competition and leverage technology developed specifically for remote hearings. The result was something entirely different from other competitions, and a complete success. It was encouraging to observe how easily participants were able to adapt to using the Opus 2 platform and focus on the business at hand. Collaborating with the Opus 2 team to make sure the competition ran smoothly was eye-opening and a real privilege. We are impressed not only with their technology but with the expert support they provided at every stage of the event." said a Singapore Academy of Law spokesperson.
The competition ran from 5th January 2021 through to the final on 14th January. The winning team was Chow & Wong (Chow Zi En and Wong Yan Yee), whose prize is the fantastic opportunity of an all-expenses two-week internship at Essex Court Chambers in London, one of the leading commercial sets in England. We hope all the participants gained valuable experience through using Opus 2's platform and wish them well for their careers in the future.
Results of the 2021 ECC-SAL International Virtual Mooting Competition
Winner: Chow & Wong (Chow Zi En & Wong Yan Yee)

Runner-up: SAS (Jayakumar Suryanarayanan & Andrea Seet)

Best International Team: Clifford Chance, Hong Kong (Charlotte Shieh & Michelle Sum)

Best Memorandum: Sage (Eric Shi & Alyssa Glass)

Best Speaker: Eric Shi

Subscribe to our insights
Receive our quarterly email newsletter with the latest news, events, and industry insights from Opus 2.
Complete the form to sign up
By clicking 'Submit' you agree to opt-in to receive Opus 2 Insight quarterly newsletter, and for Opus 2 to process your data as outlined in our Privacy Policy.