Press Release
18 Oct 2017
4 min read
Opus 2 joins Relativity Fest 2017 as Silver Sponsor

Opus 2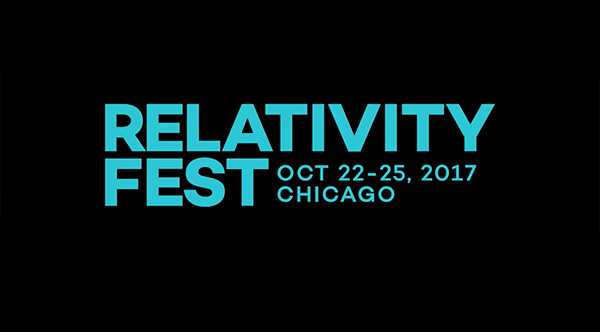 Opus 2 International, a worldwide litigation services and software development company, has announced it will again support the Relativity Fest conference as an official sponsor. The event will be held October 22–25, 2017, at the Hilton Chicago, and Opus 2 will participate as a Silver Sponsor. Several members of the Opus 2 team will attend to showcase the company's award-winning transcript management and case analysis software, Opus 2 Magnum, at the Solutions Pavilion. Specifically, the team will unveil the latest additions to the platform's integration with Relativity and demonstrate other new features.
At Relativity Fest, the Opus 2 team will showcase the exciting new features found in its newest version that is available to US clients. The latest version includes performance enhancements to the integration with Relativity and new capabilities around mapping metadata fields between the two platforms. Other recent enhancements to Opus 2 Magnum include a virtual exhibit stickering tool where users can apply stickers directly to the exhibit for easier identification, a powerful and convenient search capability that allows users to search from any page in the workspace, and faster video uploading to increase efficiency.
Opus 2 Magnum includes litigation-specific tools to help attorneys streamline their work during the post-production phase. No other single platform delivers the same breadth of capabilities across key documents, transcripts, exhibits, video and research. A single purpose-built toolbox enables lawyers and co-counsel to apply tags, categories, notes, designations and hyperlinks. They can also organize facts and share their work product with collaborators with a single click. Authorized team members have secure, anytime anywhere access to the content and collective insights through a laptop or tablet. Post-review documents from Relativity can be loaded directly into the Magnum platform for deposition preparation. Likewise, transcripts from Opus 2 Magnum can be previewed alongside the complete document collection within the Relativity platform using a single sign-on.
Relativity Fest is an annual e-discovery conference featuring hands-on Relativity training and educational sessions led by industry experts. Last year's event hosted more than 1,500 attendees from around the world and featured three days of content, a panel with some of the country's most distinguished judges, and a keynote message by Andrew Sieja, founder and CEO of Relativity.
"Opus 2 Magnum's integration with Relativity dramatically streamlines workflows for legal teams as they transition from discovery to the post-production phases of litigation," said Graham Smith-Bernal, CEO and founder of Opus 2. "Using a single online interface, lawyers can quickly identify key documents as they emerge from the review process and analyze them alongside transcripts, other evidence and existing work product. Magnum allows users to collaborate in real time as they generate insights, organize exhibits and build skeleton arguments in preparation for trial. We are pleased to support Relativity users and providers as they explore these state-of-the-art capabilities, and we are excited about Magnum's new capabilities, which will allow legal teams to do even better work with more speed and efficiency."
Relativity Fest 2017 will be held October 22-25 in Chicago, IL. To learn more about Relativity Fest and how to participate, visit https://relativityfest.com/.
About Opus 2 Magnum
Opus 2 Magnum is a cloud-based workspace from which litigators, co-counsel and experts share transcripts, key documents, exhibits, video and research, and collaborate on work product for deposition and trial preparation. The collaborative workspaces unite team members so they may jointly or individually dissect the salient aspects of testimony and evidence, develop questioning strategies and organize the material to be presented to the court. To date, clients have used Magnum for all stages of the litigation lifecycle—from deposition preparation, to meet and confer conferences to collaboration around discovery requests and litigation preparation. Please visit opus2.com to learn more.
About Relativity
At Relativity (http://www.relativity.com/), we make software to help users organize data, discover the truth, and act on it. Our e-discovery platform is used by more than 13,000 organizations around the world – in the cloud, on-premises, or both – to manage large volumes of data and quickly identify key issues during litigation, internal investigations, and compliance projects. Relativity has over 160,000 active users in 40+ countries from organizations including the U.S. Department of Justice, more than 70 Fortune 100 companies, and more than 199 of the Am Law 200. As a platform, Relativity also allows developers to design, build, and integrate applications that extend its functionality. Relativity has been named one of Chicago's Top Workplaces by the Chicago Tribune for six consecutive years and received the CityLIGHTS Lighthouse Award from the Illinois Technology Association in 2016. Please contact Relativity at sales@relativity.com or visit http://www.relativity.com for more information.

Subscribe to our insights
Receive our quarterly email newsletter with the latest news, events, and industry insights from Opus 2.
Complete the form to sign up
By clicking 'Submit' you agree to opt-in to receive Opus 2 Insight quarterly newsletter, and for Opus 2 to process your data as outlined in our Privacy Policy.