Case Study
24 Mar 2021
5 min read
Opus 2 delivers 'a world of information' for BakerHostetler

Opus 2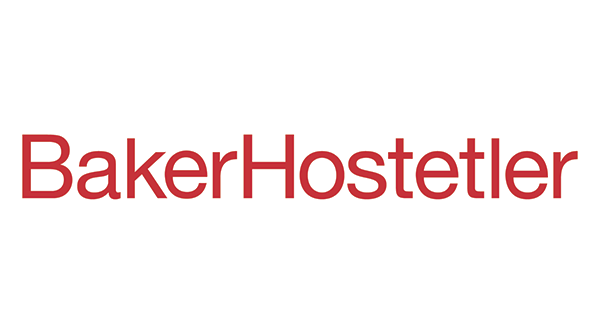 Recognized as one of the largest law firms in the US, BakerHostetler represents clients around the world. With 17 offices nationwide and a team of over 900 attorneys, they cover a wide range of legal issues, with litigation being a particularly strong practice area. In 2008, the firm was court-appointed as the trustee of a case involving thousands of parties in one of the largest investment frauds in US history. With decades of evidence and millions of documents to review, the scale of the case forced BakerHostetler to evaluate their current systems and processes.
"We were tasked with recovering stolen assets and redistributing funds to the thousands of victims in this unprecedented Ponzi scheme. The fraud spanned decades and defrauded victims of approximately $20 billion," explained Kim Bookout, Litigation Support Specialist at BakerHostetler.
A dedicated team of experts, consultants, and international counsel was created to investigate the scam. Tasks included evaluating claims, conducting forensic analysis on years of documents, working through complex negotiations, filing and responding to motions, assembling detailed complaints and litigating them.
Transform and streamline case management processes
Previously, the firm was using LiveNote to host, search, and review transcripts. But the tool lacked functionality to create timelines and chronologies, forcing the team to create manual processes for document tagging and timeline creation. Key documents were stored on individuals' desktops, legacy drives, or shared drives, creating silos of critical information. Such a workflow was not sustainable – especially for a case of this magnitude.
So, when they discovered Opus 2's single, connected platform that could bring together all their key evidence and transcripts, while enabling seamless collaboration, the case team could see that the potential improvements were significant. "The Opus 2 platform had so much more functionality that would help us to transform and streamline our case management processes. From hosting and reviewing transcripts, to creating multiple timelines and chronologies, while storing the key documents centrally and removing the information silos was a giant leap forward," recalls Kim.
Connected case management
BakerHostetler initially began using Opus 2 on the investment fraud recovery case in 2013. A key difference in the solution is that it enables legal teams to stay connected with their case and team members at any time, from anywhere. The secure, cloud-based solution brings together all stakeholders, key documents connected with a case, as well as the team's analysis and discussions within a single connected environment. Removing the time-consuming manual processes and overhead associated with using disjointed tools empowers attorneys and their teams to focus on what really matters – the substantive issues of a case.
The firm's attorneys adopted the Opus 2 platform quickly thanks to its intuitive, easy-to-use interface and simple navigation. Case themes have become easier to crystalize as collaboration across departments and offices is now much easier, as is their ability to work with external parties when needed. "And because the solution is cloud-based, there is nothing to install on user's machines so it's quick and easy to onboard a new user or spin up a new case," reasons Kim.
Improved business continuity and resilience
During the course of the investment fraud recovery case, Opus 2 released the Characters feature, which has been particularly valuable to the firm. In the Ponzi scheme recovery initiative, tracking persons of interest is critical in the recovery of funds. Using Characters, the case team has a centralized view of key persons relevant to the case and are able to differentiate between victims and those who have benefitted from ill-gotten gains. Historical information, such as archived news articles, employment history, and even now-deleted social media profiles, is stored for hundreds of people involved and is searchable and accessible to the entire case team, reducing the risk of knowledge gaps and enabling the team to work together more efficiently.
To date over $15 billion has been recovered and returned to defrauded victims of the Ponzi scheme, and the investigation continues. Following this success, Opus 2 is now widely adopted throughout BakerHostetler with 655 active users and over 200 workspaces under its enterprise license. "We were so impressed with Opus 2 that we decided to move all cases across to the new platform. This was literally hundreds of matters but given the size and scale of the investment fraud recovery case, we knew that the scalability of the platform wouldn't be an issue" recalls Kim.
As such, Kim and her team now cite the software as one of the most valuable technologies they use within litigation support, and Opus 2 as one of their most important partners. "Consolidating to Opus 2 has provided us with a single place to aggregate all materials that are critical in preparing our cases for trial or settlement. This centralized repository of information has had the added benefit of improving our business continuity and making us more resilient," explains Kim.
"Our world of information"
In terms of future plans, Kim is relishing working with the Opus 2 team and fully expects the platform to continue to improve and develop, with new features and functionality being added accordingly. "The Opus 2 team is incredibly proactive and responsive to our needs. So, whenever we suggest a new idea or feature, invariably we see this come to fruition maybe two or three releases later. And generally, the end result far exceeds our expectations. They really have created a solution that stores our world of information, and has transformed our case management" concludes Kim.

Subscribe to our insights
Receive our quarterly email newsletter with the latest news, events, and industry insights from Opus 2.
Complete the form to sign up
By clicking 'Submit' you agree to opt-in to receive Opus 2 Insight quarterly newsletter, and for Opus 2 to process your data as outlined in our Privacy Policy.