Product Update
26 Oct 2020
5 min read
Opus 2 October 2020 product update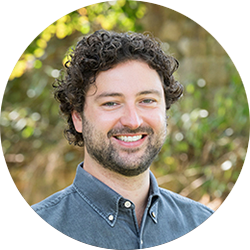 Steve Fleming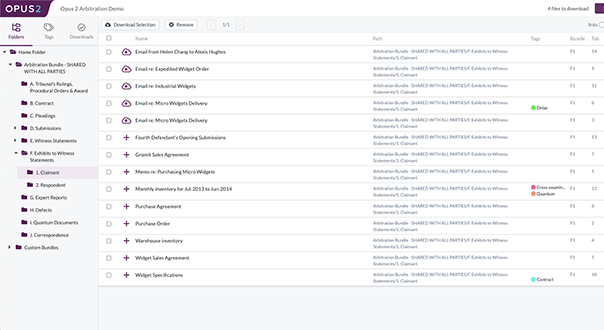 Over the past year, we have seen an unprecedented acceleration in the adoption of technology in the legal industry. Our product development efforts have responded to changing demands, whilst delivering against the key requirements of our user community.
In EMEA and Asia-Pacific, we have delivered and improved entirely new virtual hearing and workspace solutions for disputes. In the US, our focus remains on enabling litigation teams to work in a better-connected way and continue to transition to our cloud-based case management solution. Additionally, we are innovating and developing our platform for use-cases beyond disputes, but we will cover more on that topic in the next newsletter.
There are several key themes we are working towards in the coming weeks, and we are working to deliver our next key release (version 7.4) around the new year (Dec 20 / Jan 21). You can take a closer look below at some of the main areas for development.
Enhancing case preparation support
This has been a key theme for nearly 18 months, since a number of our clients in EMEA and APAC indicated that they wanted to conduct their case preparation directly on our platform from the outset of a matter. This enables a more seamless transition into our shared electronic bundle solution when they approach the hearing. Our clients in the US have been using the Opus 2 platform for case preparation for several years already. Having delivered the characters view earlier this year, to enhance how case teams manage witness profiles, we are gearing up to release our next major new feature - offline mode.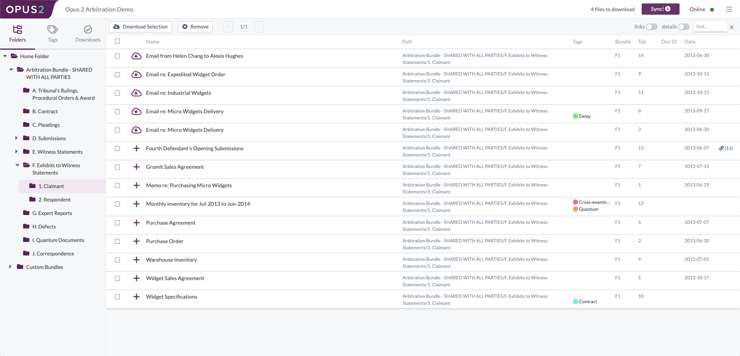 Our offline capability delivers in two important areas - enhanced support for tablet devices such as iPad, and the ability to work when disconnected from the internet. Users will be able to use the offline app to download case documents from a case they are working on and continue to review, conduct analysis, and prepare for hearings whilst offline. You can read documents in peace, add annotations, or respond to existing notes made by your team, and when you come back online, all changes will be synchronised to your virtual workspace.
Another key update launching soon is the timeline visualisation in our Chronology tool, an often-requested feature (especially by our US clients) to further assist case teams in building their strategies and presentation materials. It will enable users to instantly create visualisations, comprised of vital facts and supporting evidence, displayed as a chronological timeline.
With this new view, you can focus on elements of your chronology that help build your story, as the key events unfold. You can then apply filtering, which can provide a different perspective, and each fact is displayed as an easy-to-digest, visual card. You can then click to view or add source information to build up your case point-by-point. Most importantly, when you want to share or present the timeline, it can be downloaded as a PowerPoint file.
The offline and timeline features are currently part of a beta programme and will be undergoing final refinements before general availability.
Streamlining document ingestion
In 2019 alone, more than 105 terabytes of storage were provisioned by Opus 2 for key evidence uploaded into workspaces. We are working on a number of developments that will improve the self-service experience for clients that want to manage this process more in-house, as well integrations with discovery or disclosure systems for smooth bulk imports.
Our customers have shared an increasing appetite for more autonomy over how documents are imported into their workspaces. This allows for greater flexibility and increases speed for legal teams as the adoption of virtual workspaces accelerates within firms. In response to this, we are revamping the user experience of self-service upload. Our new interface will take advantage of many recent browser technology improvements that have enabled us to design a more intuitive solution with better exception handling for large operations.
Ongoing improvement
There are several other areas that we will continue to update and improve in the coming months. With the growing use of Opus 2 for public inquiries, we have enhanced our redaction feature to enable some specific workflows. These changes support inquiry teams and improve efficiency of publishing redacted content to relevant parties with differing tiers of access.
Other updates include the enhanced clipboard function, which means you can select text within a document to copy and paste, and the action will carry the document title as well as a document reference. You can also customise the metadata you wish to include in the clipboard tool.
We have also revamped the URL icon in the document viewer, which generates a URL for the page you are looking at and allows you to copy and paste it into emails, documents, case spreadsheets, memos to your clients - whatever you are working on at the time.
Reducing some of the labour involved in more repetitive tasks is always a goal of ours, and the addition of our 'Recently Used' right-click menu is for exactly that purpose. If you are constantly performing the same action in the documents view, your right-click options will now show your two most recently-used choices at the top to expedite repeat actions.
We hope that the introduction of these new features makes your lives easier as we all continue to make adjustments to how we work. As always, we welcome feedback from you as it is this collaboration that provides us with opportunities to continuously improve our solutions, so please do get in touch.

Subscribe to our insights
Receive our quarterly email newsletter with the latest news, events, and industry insights from Opus 2.
Complete the form to sign up
By clicking 'Submit' you agree to opt-in to receive Opus 2 Insight quarterly newsletter, and for Opus 2 to process your data as outlined in our Privacy Policy.