Case Study
28 May 2020
5 min read
Making a great platform even better for Vorys

Opus 2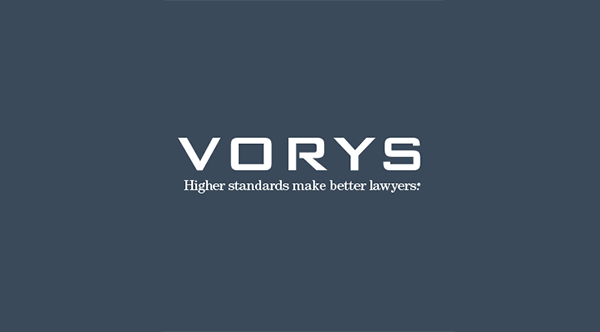 One of the largest law firms in the US continues to reap the benefits from Opus 2's highly secure, cloud-based case collaboration platform.
Vorys has used many different technologies over the years, but back in 2014 an unusually large lawsuit instigated a review of its working practices. Julie Brown, Director of Practice Technology, was tasked with a thorough evaluation of the latest case management solutions with an emphasis on data analytics and science. "We knew our existing platform would struggle to cope with the scale and complexity of this particular case," she recalls. "We needed a platform that could handle between 50,000-150,000 key documents and support thousands of issue tags with an unlimited number of subtagging layers."
With this volume of documents and thousands of transcripts associated with the case, the scalability and reliability of the new platform were both critical. Other key functional requirements for Vorys were the ability to search, sort, report and easily analyze both the documents and the work product associated with this case. "Other systems we evaluated did not provide an easy way for the legal team to analyze all of this data," explains Julie.
Seamless migration and transition
The import of almost 350GB of data to the new Opus 2 platform was seamless, with minimal downtime. Opus 2 supported Julie and her team throughout the transition, including training sessions for the Attorneys to get to grips with the new software. "The Opus 2 tool is incredibly intuitive to use and requires less training than we've previously been used to," she reasons.
Julie and her team also benefit from having an ongoing, open dialogue with Opus 2. So, should they need a modification or have suggestions to improve the product and their workflow, they simply reach out to their Client Success Manager to submit a request. In addition to quarterly releases containing product improvements, Vorys has also benefited from ad hoc enhancements that were created to address the unique needs of the case team. "The Opus 2 team always work with us to find the right solution. I can't think of a single occasion when they have said 'no' to one of our requests."
But undoubtedly the main benefit is the transformation in collaborative ways of working for Vorys' Attorneys. With up to 20 Attorneys working on this particular case they can now review the documents, make notes, and review other user's comments, all in real-time with the ability to access the system from anywhere.
Looking forward…
Less than 12-months after implementing Opus 2, Vorys made the strategic decision to move from case-by-case usage to an Enterprise Licence. Today, the platform is widely used by around 80 Attorneys across the firm, with over 80 litigation cases handled by the platform.
Looking to the future, Julie is relishing the prospect of continuing to work with Opus 2 and seeing what enhancements are added to the system: "The Opus 2 team is always innovating and developing new functionality within the platform. They're continuing to make a great platform even better – and that will always be well received at Vorys!"
At a glance
Customer

Vorys (www.vorys.com)

Background

One of the largest law firms in the US (AmLaw200 Firm)

375 Attorneys in 7 offices

Requirement

Large Class Action case

c. 50,000-150,000 documents, > 2,000 transcripts

c. 350GB data

Unlimited tags with multiple layers

Benefits

Improved collaboration for Attorneys

Scalability to cope with huge amounts of data

Provide analytics and reporting for strategic decision making

Continuous development of new functionality

Subscribe to our insights
Receive our quarterly email newsletter with the latest news, events, and industry insights from Opus 2.
Complete the form to sign up
By clicking 'Submit' you agree to opt-in to receive Opus 2 Insight quarterly newsletter, and for Opus 2 to process your data as outlined in our Privacy Policy.