Case Study
24 May 2021
6 min read
In face of tight deadlines Opus 2 is a winner for Marghany Advocates

Opus 2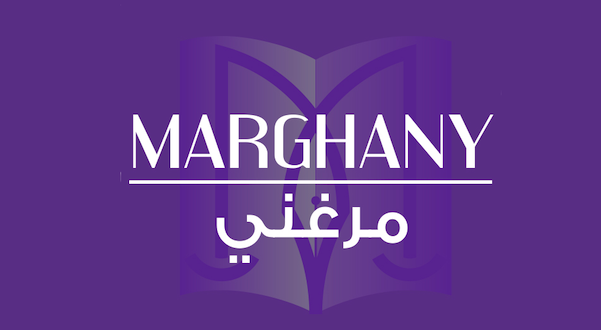 "Our only regret is that we couldn't start using Opus 2 sooner"
With the clock rapidly ticking, a complex international hearing was just days away for Marghany Advocates. Recognised as one of the leading corporate legal firms in Egypt, its small team of experts provides a wide range of legal services to international clients around the world.
With the respondent in Egypt and the claimant in China, international travel restrictions imposed by the pandemic meant that a virtual hearing was the only practical way for Hend El Hakim, Senior Associate at Marghany Advocates, to progress this case. "I had worked on a couple of very small cases previously that were conducted as virtual hearings with other suppliers, but they hadn't run very smoothly. So, given the international nature of this case – and the limited timescales – I was very apprehensive," explains Hend.
Opus 2 rapid turnround
Just one week away from the hearing, and upon the recommendation of the International Arbitration Centre (IAC) in London, Hend instructed Opus 2. "Our client had some contractual complexities which is why we couldn't engage with Opus 2 sooner. But as soon as we did, they swung into action to set up our case and familiarise the team with the platform" recalls Hend. Opus 2 typically recommend law firms engage as early as possible, and at least 8 weeks prior to the hearing so both parties can utilise the platform and solutions as effectively as possible for their case preparation. Although on this occasion, as the other party was already using Opus 2, they were able to fast track the onboarding to transition to a multi-party instruction. The Opus 2 platform is designed to be intuitive, so with the hearing fast approaching, Hend and her team could get to work on their case preparation: "I don't class myself as being particularly technical, but I found the platform incredibly easy to use."
The hearing bundle comprised over 7,000 documents, all of which were digitised and uploaded to the Opus 2 platform, in preparation for the hearing. This ensured Hend and her team could work together effectively and collaborate on the case preparation. "Previously, I would have needed to prepare and carry six hard copy bundles of evidence, so the time savings and reduced paper usage were significant. And I needn't have worried about sharing documents with my team. The Opus 2 platform did it all, and the search and referencing functions were very efficient, saving us lots of critical time," explains Hend.
Opus 2's virtual workspace enables legal teams to collaboratively work on their cases at any time, from anywhere. The secure, cloud-based solution brings together all stakeholders, key case documents, along with the team's analysis and discussions, within a single connected environment. Removing the time-consuming manual nature and overhead associated with using disjointed tools, empowers lawyers and their teams to focus on the substantive issues of a case.
The hearing lasted 8 days in total and was hosted in conjunction with the IAC in London. Opus 2 works closely with venues around the world and has established trusted collaborations in place with key venue partners for arbitration proceedings, such as the International Dispute Resolution and Arbitration and Mediation Centre (IDRC), Maxwell Chambers in Singapore, and the IAC.
Seamless presentation of evidence, trusted transcripts
The logistical complexity of co-ordinating this truly international virtual hearing was made simple thanks to the partnership with Opus 2 and the IAC. The electronic presentation of evidence was also seamless for the duration of the case, and the Opus 2 team was on hand to provide support when needed. "When impromptu changes needed to be made to documents, Opus 2 was able to assist very quickly, and keep my stress levels to an absolute minimum, even during the live cross-examination," recalls Hend.
The hearing also benefitted from Opus 2's transcription service, which provided a full transcript of the day's events to all parties, along with an audio recording. This ensured Hend and her team could prepare thoroughly for the next day. "The daily transcripts were just brilliant! Within a couple of hours, they were available for the whole team to access, allowing us to prepare fully for the following day. This was a huge improvement on what I had experienced previously."
Despite the late onboarding to Opus 2, Hend was reassured throughout by transparent costing, impartial guidance as to which services to use, and when additional costs would be incurred. "The Opus 2 team kept me appraised at all times regarding costings, which is such a refreshing approach!"
The benefits of hindsight
Although this was Marghany Advocates first experience of working with Opus 2, the team are looking forward to engaging with Opus 2 in the future. Summing up her experiences, Hend only has one regret: "Hindsight is a wonderful thing, and while the circumstances may have been beyond our control, our only regret is that we couldn't start using Opus 2 sooner. I would recommend earlier adoption and access, so parties can work on and thoroughly review key case documents and really maximise on all the benefits the platform offers" Hend went on to say "To see what we accomplished in such a short space of time was startling – it makes you wonder how much more we could have achieved with earlier adoption of the platform. I'm certainly looking forward to finding out next time!"

Subscribe to our insights
Receive our quarterly email newsletter with the latest news, events, and industry insights from Opus 2.
Complete the form to sign up
By clicking 'Submit' you agree to opt-in to receive Opus 2 Insight quarterly newsletter, and for Opus 2 to process your data as outlined in our Privacy Policy.