Article
17 Nov 2021
3 min read
ICSID annual report shows shift towards remote hearings

Carlos Carvalho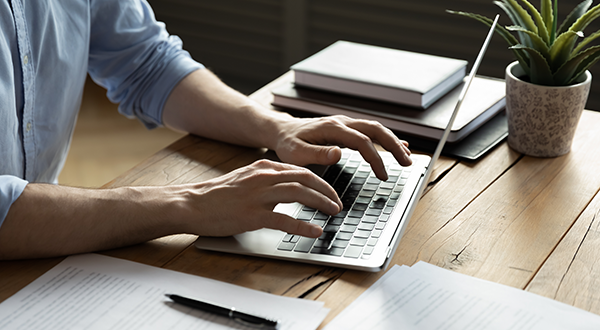 In October, the International Centre of Settlement of Investment Disputes (ICSID) released its annual report for the fiscal year from 1 July 2020 to 30 June 2021.
Always an interesting read, the annual report gives context to developments and trends in the investment arbitration world, any industry-specific issues and whether those translated into more disputes or if a sector found innovative solutions to them.
One of the focal points of this year's report was how the Covid pandemic affected cases, ICSID's response and any potential lessons to be drawn by parties, arbitrators, and institutions.
A new normal
Some courts adapted well and swiftly to the novel circumstances brought about by the pandemic. For example, the High Court of England and Wales managed to conduct around 80% of its regular work, and the UK Supreme Court did not have to adjourn a single case.
Opus 2 provided technical support for many of those cases, helping parties, the legal community, and institutions to carry on working in exceptional circumstances.
Report highlights
The report states that ICSID went paperless, electronic filing became the default option, and more complex hearings took place remotely. ICSID also invested in hearing facilities and technology capacity. As a result, in FY2021, no in-person hearings were held in ICSID cases.
Still, it is possible (and likely) that the Covid pandemic affected current proceedings.
Seventy new cases were registered this year, which confirms the growing trend of investment cases administered by the court.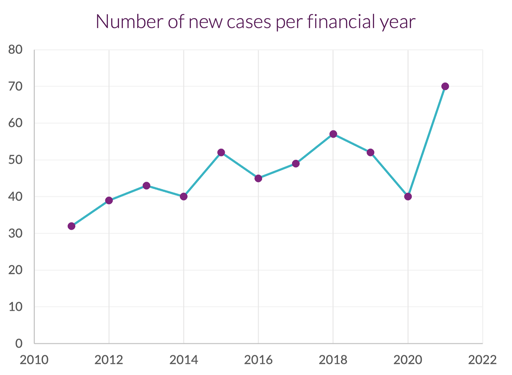 In terms of the distribution of cases registered in FY2021 by industry sectors, the three champions remain unchallenged, namely: oil, gas and mining; construction; and electric power and other energy.
Cases relating to information and communication have also been steadily growing every year, amounting to 11% of newly registered cases in 2021, just three percentage points behind energy cases.
The report notes improvements in respect of gender diversity: half of the arbitrators who were appointed for the first time were women, and 31% of all the appointees in FY2021 were also women – the highest figure in the past five years.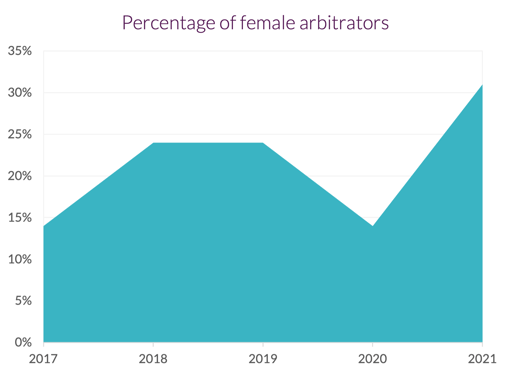 ICSID appointed 37% of all women on tribunals in cases reported in FY2021, while parties appointed 57% of female arbitrators, either separately or jointly. The remaining 6% of appointments were made by co-arbitrators.
Cultural diversity is another topical issue in international arbitration, with the number of countries represented in the total number of appointments often being a good indicator of how things are shaping up in this regard.
ICSID repeated the 2020 record of 44 countries represented in appointments. However, among first-time arbitrators, the number of representatives from low- and mid-level income countries decreased, from 40% in 2018 and 42% in 2020, to only 27% in 2021 (the data was not published in 2019).
Other elements in the report show that more steps need to be taken to promote cultural diversity. For example, arbitrators from Western Europe amount to 43% of the appointments, while only 10% of the new cases came from that region.
The lack of cultural diversity is a wider issue in international arbitration and not specific to investor-state dispute settlement (ISDS) cases. Still, they carry a heavier load for a system dealing with the diffuse interests of numerous people around the world.
How Covid affected the cases administered by ICSID
The report shows that ICSID reached a new record, with a total of 332 cases under administration.
This rise is consistent with the increasing number of new cases and signatories that make ICSID ever more critical in the ISDS scene, and there is nothing to indicate that this could change any time soon.
However, the number of cases concluded last year was smaller than in the two previous years, interrupting a historical trend from ICSID on resolving more matters each year.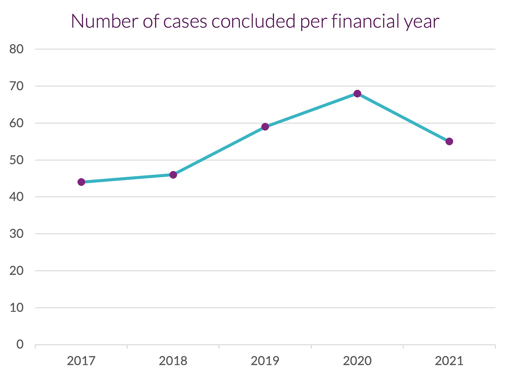 Even considering the record number of new cases, this probably shows that delays occurred in the past year, which is understandable considering the circumstances surrounding the Covid pandemic.
The obvious way to address this problem is to invest in technology and digital proceedings, including virtual and hybrid hearings, with high-level providers to avoid any disruption in the shift to remote proceedings.
ICSID has already devoted a lot of energy and resources to technology and remote hearing facilities. Still, parties also have a part to play in adapting to this cultural transformation that involves not only wider technology adoption, but also higher levels of efficiency, collaboration and an overall commitment to the environment and the swift resolution of disputes.
Surely, ICSID's efforts in the past years will bring positive results to the ISDS field, and parties and their representatives should adjust and enhance their digital capacity to keep up with the changes.
Can we help?
Please contact us know if you have any questions on the ICSID report or if you would like to know how Opus 2, the leader in cloud-based solutions for the legal community, can help your firm.

Subscribe to our insights
Receive our quarterly email newsletter with the latest news, events, and industry insights from Opus 2.
Complete the form to sign up
By clicking 'Submit' you agree to opt-in to receive Opus 2 Insight quarterly newsletter, and for Opus 2 to process your data as outlined in our Privacy Policy.