Blog Post
15 May 2023
20 min read
Legal technology in the connected digital era – Q&A with Opus 2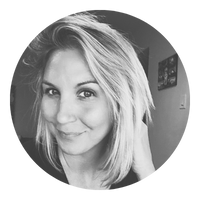 Erin Vickers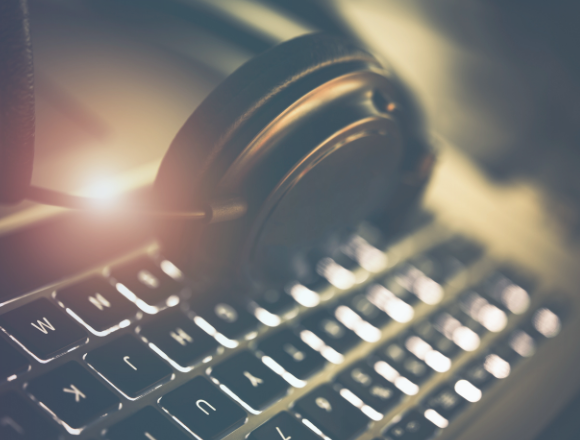 Following a
survey
recently published in association with Opus 2, a leading provider of cloud-based collaboration solutions for disputes, this Q&A explore trends and developments with hearings in Asia and how legal technology is transforming the practice of law, enhancing efficiency, and improving outcomes for clients.
Rachel Foxton (Head of APAC) and Katie-Beth Jones (Senior Business Development Consultant – APAC) from Opus 2 discuss the challenges and opportunities presented by the digital age, such as cybersecurity risks and data protection. They share their insights, experiences, and recommendations for legal professionals seeking to leverage the power of technology to succeed in today's rapidly changing legal landscape.
Whether you are a legal practitioner, a legal technologist, or simply interested in the intersection of law and technology, this Q&A promises to offer valuable perspectives and practical advice.
What have you seen in terms of the support of virtual hearings in Hong Kong in the past year compared to previous years?
Katie-Beth Jones (KBJ): The support of electronic hearings has largely been driven by COVID restrictions. Prior to COVID, parties on the ground in Hong Kong, for example, were to physically appear in court. During COVID, with no court reporters or third-party providers residing in Hong Kong, unless justice was going to grind to a halt, parties had no choice but to look offshore and open their eyes to the benefits of virtual elements of hearings.
Venues such as HKIAC (Hong Kong International Arbitration Centre) invested in technology and infrastructure to reflect the new requirements of hearings, including AV equipment and the development of online platforms. And we've seen movement from virtual hearings into hybrid hearings, with the acceptance of remote court reporters in the Hong Kong High Court standing out from other court systems across APAC.
In 2022, the HKIAC reported that approximately 80% of arbitration cases they hosted used virtual hearings in some capacity1 – up by more than 15% from 20202. In June 2022, the Judiciary issued a Draft Courts (Remote Hearing) Bill, Practice Directions and Operational Guidelines remote hearing bill which, if passed, seeks to make remote hearings more prevalent across all courts and tribunals. The increase in the use of virtual hearings by the HKIAC in arbitration cases, along with the Judiciary's remote hearing bill3, indicates remote proceedings have not only become more widely accepted, but even a preferred method of dispute resolution for courts, tribunals, and legal practitioners.
With improved guidance and protocols issued by the arbitration community, and enhancements in the capabilities of the technology used in electronic hearings, arbitrators can improve their practice to delivery more efficient, cost-effective outcomes for their clients – which is increasingly more important as we are seeing hearings [coming out of quarantine] are sitting for much longer than before.
"Many law firms work for global organisations and state-owned enterprises, who are extremely concerned about how their data is handled. Law firms that represent them – especially in jurisdictions like Korea – use cloud-based hearings collaboration solutions as the norm. Both they and their clients understand the value proposition of these solutions. " - Rachel Foxton, Head of APAC, Opus 2
Respondents to the

State of Legal Tech in Asia survey

last year indicated that security and privacy concerns were a barrier to their adoption of legal technologies. Do you think this is still the case?
Rachel Foxton (RF): Data privacy and security concerns are paramount for law firms and their end clients. During COVID, we know businesses shifted to a remote workforce, and that opened further risk for cyber incidents. Companies had to take steps to counter heightened digital security risks. Even pre-COVID, many well-known corporations had taken steps toward protecting privacy and confidentiality. For example, back in 2018, IBM banned employee use of removable storage devices4.
Many law firms work for global organisations and state-owned enterprises, who are extremely concerned about how their data is handled. Law firms that represent them – especially in jurisdictions like Korea – use cloud-based hearings collaboration solutions as the norm. Both they and their clients understand the value proposition of these solutions.
While some law firms have caught up with the precautions their clients are taking on data privacy and security, there are still many who haven't travelled as far down the road on their digital transformation journey and who need to re assess the risks as well as the inefficiencies in their current approach to managing evidence for hearings.
Just recently I was speaking with someone who shared that, to this day, their firm uses USB drives to share confidential client documents with arbitrators. Whilst devices such as these are portable and seemingly convenient, law firms need to be mindful that removable storage devices are not a secure method for transferring documents. It's risky. You do not have as much control over what happens after you have put sensitive documents on a USB drive and couriered it to an arbitrator, who may in turn give the password to a tribunal secretary or PA to access the documents for them. In comparison to other solutions, there's no way of monitoring who accesses the information on a USB drive or what happens to that drive after the close of proceedings.
"Cloud-based solutions have added benefits for the IT team, including modern data protection measures, and the ability for administrators to easily see who is working on specific matters, and when a workspace can be archived, these solutions are becoming more attractive. Given the investment corporate clients make in the law firms they choose to work with, the technology law firms select should have all these benefits." - Katie-Beth Jones, Senior Business Development Consultant, Opus 2
KBJ: Security and privacy are always concerns, whether using technology or manual processes – especially in industries like legal, where so much critical information is shared and stored. Cloud-based technologies aren't new, they've been around for a couple of decades and have come leaps and bounds with a huge focus on security.
Law firms are expected to meet stringent standards for data protection, not only based on rules of professional conduct but also consumer privacy laws. We are now seeing more law firms embrace cloud-based legal technology because of the security benefits that those solutions offer, such as Single-Sign-On (SSO) paired with Multi-Factor Authentication (MFA), which provides higher security while ensuring a good user experience.
In addition to SSO and MFA, Opus 2's cloud-based solutions have advanced access permissions and sharing controls to help ensure information is not inadvertently shared with the wrong parties. Our solutions supply a shared workspace that always has the most up-to-date version of documents and the software itself. We make collaboration secure and easy, because different team members aren't switching between multiple disconnected tools to produce work product or trying to find files in various hard drives, while reducing manual work.
Cloud-based solutions have added benefits for the IT team, including modern data protection measures, and the ability for administrators to easily see who is working on specific matters, and when a workspace can be archived, these solutions are becoming more attractive.
Given the investment corporate clients make in the law firms they choose to work with, the technology law firms select should have all these benefits.
In last year's survey/report, the deployment of legal technology within disputes teams was heavily influenced by pressure to reduce costs and improvements in service delivery. What other factors are you seeing influence the decision to adopt legal technology?
RF: Based on published statistics, institutions are seeing an increase in applications for expedited procedure. With an increase of filings in the areas of construction and private equity (PE), we expect to see even more demand for expedited proceedings.
In a renewable energy project, for example, pursuing expedited procedure might be an attractive option to avoid lengthy delays caused by an ongoing dispute on a live project. If a technical issue arises where there are multiple assets being constructed (such as wind turbines, solar PV cells) – expedited procedure might enable the parties to continue with the project under certainty with the enforceability of an arbitral award.
Further, private equity activity has grown in APAC, during and post-pandemic. There's been increased interest from US, European, and Asian funds in assets across the region, with a 31% increase in assets under management for APAC-focused funds. PE funds in APAC have grown from $210 million to $630 million; and the region has grown from 17% to 28% of global private equity5. With that growth, also comes an increase in post-deal M&A disputes in this sector, which we have seen represented in the HKIAC, SIAC (Singapore International Arbitration Centre) and ICC (International Chamber of Commerce) statistics over the last 2 years.
Standard time frames for commercial arbitration in APAC are on average 18-24 months from filing the arbitration to the final hearing, and several months more for the delivery of an award. As the lifecycle stages of PE investments generally occur within short time frames, the option for expedited arbitration to resolve these, where appropriate, is worth considering.
HKIAC's expedited arbitration process, for example, allows for high-value disputes to be resolved by a 3-person tribunal in a 6-month time frame6, and their panel as well as all the lead institutions identifies arbitrators who have specific knowledge and expertise for this practice area.
The reality of expedited arbitration is much shorter deadlines, managing the same amount of evidence. Considerable preparation is needed, and significant amounts of management of both people and processes for parties and the tribunal alike. Using a collaborative cloud-based solution, such as Opus 2 Hearings, earlier on in the arbitration timeline can streamline the case preparation process and create the efficiencies needed to meet the deadlines, whilst making sure the case is thoroughly prepared.
What have you observed in terms of innovative solutions or legal technology being deployed, or why should disputes teams consider early-stage use in their disputes practice?
KBJ: We know discovery is now vastly run electronically, using technology such as Relativity. Documents are then exported to be printed or placed on hard drives for legal teams to fetch and then use multiple disjointed tools to prepare their case, only to be ingested into a separate platform at the hearing stage.
Why not bridge that gap, integrating discovery into case preparation seamlessly using technology, such as Opus 2 Hearings? We have sought to develop capabilities, like character management for witness profiles, and enhancements to existing features, such as Chronology, as part of our ongoing commitment to add more value for parties and the tribunal in the earlier stages of a case lifecycle.
Technology can reduce the time lawyers spend printing documents, filing, re-filing etc and instead allow them to focus their time doing value-add work for their clients. And legal teams are beginning to deploy technology not just to boost productivity, but to gain a competitive advantage, and transform processes to modernise their practice.
RF: In contrast to EMEA and the US, it has been common in APAC for the parties and, in turn, their arbitrators to not start working in the [Opus 2 Hearings] platform, including annotating, tagging, and collaborating on the hyperlinked hearings bundle in personal or shared workspaces, until as little as 8 weeks – and sometimes even less – ahead of the hearing.
We are now seeing an increase in demand for much earlier stage use of Opus 2 Hearings, with tribunals requesting access to Opus 2 Hearings earlier on – not just 8 weeks before, but 6-7 months ahead of a hearing. They've realised the collaboration and efficiency benefits they get from having earlier access to Opus 2 Hearings. They value the fact that they can tag, annotate, create private notes, or share notes with co-arbitrators. This isn't just confined to expedited proceedings. We're seeing this trend in complex disputes as well.
As an example, we were recently commissioned to provide Opus 2 Hearings for a fast-track arbitration at HKIAC. The arbitral tribunal specifically requested access to all the documents and evidence in our platform within one month of being appointed.
KBJ: By using Opus 2 Hearings earlier on in a matter, each party to the dispute has their own private workspace in which they are working throughout the arbitration. They not only create efficiencies in their workflows, but they also get earlier insight into case themes and the characters involved.
With our solution, the tribunal spends less time assimilating the key facts, evidence and arguments. The tribunal also has access to all the evidence referred to, and by whom, during the hearing, creating time and cost efficiencies when drafting their award. Plus, it reduces security risks because all the data is accessed from one secure platform.
RF: The reality of expedited arbitration is performing 18 – 24 months of work in a 6-month time frame. In expedited proceedings, it is critical for the parties to focus on the core issues, rather than kitchen sink advocacy. Arbitrators for these matters will also be mindful that, due to the strict time frames, there may be the perception or fear by a party that they weren't given the chance to present their case properly – 'due process paranoia.'
Instead of chasing documents and notes in lengthy email chains, boxes upon boxes of paper files, and dreaded USB drives, Opus 2 Hearings can help each party get on top of the facts and evidence much earlier. Our fully integrated solution allows the tribunal to make notes in their private workspace during the hearing. Post-hearing, the tribunal can access those notes and see what was referred to during the hearing and by whom, aiding them in writing and delivering the award in a shorter period.
Parties can feel confident that they're receiving a fair hearing and opportunity to present their case.
What is next on the horizon for disputes practitioners?
RF: In recent years, APAC has seen an increase in regulations and requirements around regulatory enforcement. All this activity means businesses are constantly facing the risk of an investigation, and it's rare for an allegation to remain centralised in one jurisdiction due to the global nature of commerce. There can be significant legal and reputational ramifications because of these investigations, and corporations are realising they don't have the luxury of waiting for a red flag to be raised before deploying technology to assess their risk. They need to know what's going on in their business all the time.
So, it should come as no surprise that investigations teams at law firms care deeply about not only delivering the best possible outcomes, but also about conducting the work in a manner that is structured, effective, efficient and provides a seamless collaborative experience for their clients.
KBJ: Seeing an opportunity to improve the whole investigations process, we designed Opus 2 Investigations, a cloud-based solution specifically geared toward helping legal teams manage investigations end to end.
Opus 2 Investigations extends our multi-award-winning technology that has powered thousands of hearings worldwide for over a decade. It enables law firms to modernise their practice with a more secure, flexible, and connected solution where the whole legal team, clients and third parties work together for the duration of the investigation's lifecycle.
By consolidating key functions into one platform and automating the manual, time-consuming tasks involved in an investigation (such as creating and updating chronologies of events and preparing witness bundles), legal teams can conduct their investigation more effectively and efficiently through every phase of the investigation.
RF: In fact, Linklaters, a Global 200 law firm, have deployed Opus 2 Investigations across their global contentious practice group to enable a more flexible and collaborative experience for clients and its lawyers. We worked closely with Linklaters to understand their needs and customise the solution to complement and reflect their unique practice.
Opus 2 is focused on removing friction in managing information and processes, so legal teams can spend more time focused on achieving the best possible outcomes for their clients.◾
[[This interview was originally published by Conventus Law on 11 May 2023.]]
About Rachel Foxton:
Rachel Foxton joined Opus 2 as the Head of APAC in 2021, where she leads the APAC team and oversees Opus 2's strategic efforts in the region to accelerate the adoption of technology. Before joining Opus 2, Rachel was Director of Business Development for Asia-Pacific at Twenty Essex Chambers in Singapore and held positions as Practice Manager at Clifford Chance in Singapore; and Director of Business Development for the Singapore International Arbitration Centre. She was appointed as Associate Professor in Dispute Resolution at the University of Law, in London and qualified as a solicitor in England and Wales.
About Katie-Beth Jones:
With over 10 years' experience in the legal technology industry, Katie-Beth leads commercial strategy for Opus 2 in Asia-Pacific. Katie-Beth has pioneered paperless trials in several high-profile cases and has partnered with leading institutions and arbitration centres across the region. Previously in Singapore, now based in Melbourne, she is focused on helping clients in the litigation and arbitration sector overcome barriers with premier dispute resolution solutions and services, including consulting on best practices and providing advice specific to court and hearing technology solutions
---
Can we help?
Watch our practitioner's hearings webinar series on demand for more guidance and best practices.

Opus 2 provides electronic bundles alongside our hearing services. Find out more

Subscribe to our insights
Receive our quarterly email newsletter with the latest news, events, and industry insights from Opus 2.
Complete the form to sign up
By clicking 'Submit' you agree to opt-in to receive Opus 2 Insight quarterly newsletter, and for Opus 2 to process your data as outlined in our Privacy Policy.