Video
4 Oct 2022
1 min read
Improving collaboration: Vorys

Opus 2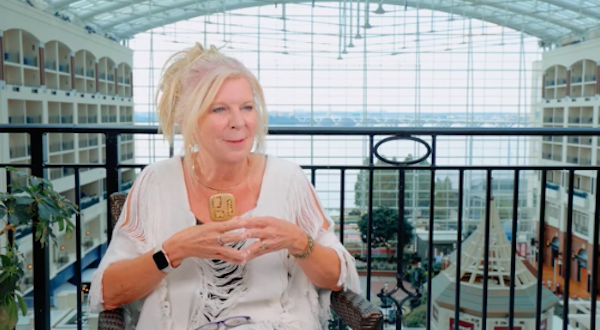 Vorys is one of the largest firms in the US and uses Opus 2 Case Management to collaborate on thousands of post-production documents and bring together case management processes on one platform.
Watch the video featuring Julie Brown, Director of Practice Technology at Vorys to hear why their firm selected Opus 2 Case Management as its solution to improve collaboration for large litigation cases.


What challenges did your firm face before using Opus 2?
Back in 2014 our firm was faced with a very large litigation case and we were looking for a solution that would allow us to collaborate post-production on the key documents in the case. Because of the complexity in the case we actually needed to have a lot of tags and sub-tags that went five, six levels deep. So the tool we were using at the time didn't have that capability and so I began evaluating all the tools at the time and we did a review and side-by-side comparison of everything on the market at the time. We selected Opus 2 because of its ability to really classify and categorize documents with levels that are really deep. we liked the fact that it was a web-based platform for collaboration. We have since, over 80,000 documents in the platform, it's extremely robust so that was really successful. We didn't test with that many documents but we were told it would handle it and it has and we also have upwards of two, three thousand deposition transcripts in it and it has served us very well over the last seven years.
What is a key change you observed after implementing Opus 2?
One of the key changes I've seen at Vorys as a result of Opus 2 is just our ability to really collaborate and successfully leverage different pieces and parts of the tool. For example we have a class action case where we have been able to load up documents in a very organized fashon and have attorneys from all over our various offices collaborate on that case. During the pandemic it was really essential to have that type of tool in place so that attorneys could work easily from anywhere. Our implementation of Opus 2 has taken our attorneys to the next level from a collaborative perspective.
What pro tip do you have for selecting a case management solution?
My pro tip is to go in knowing what your requirements are. Have a list of all the functionality that you would like to have, what your end goal is and then really do your due diligence, take your time and another thing is contact references, I highly recommend doing that.
How did you successfully drive adoption of Opus 2 within your firm?
What I like to do is meet with the legal teams, the attorney or paralegal, understand what they are trying to accomplish and then try to show them and often I will get sample documents that I can load up and show them how it would work in real life if they use the platform. I think that has been very successful. I know that is a time consuming approach. Opus 2 has released some really great videos this past year on how to leverage the platform and I would highly encourage looking those webinars.

Subscribe to our insights
Receive our quarterly email newsletter with the latest news, events, and industry insights from Opus 2.
Complete the form to sign up
By clicking 'Submit' you agree to opt-in to receive Opus 2 Insight quarterly newsletter, and for Opus 2 to process your data as outlined in our Privacy Policy.