Press Release
19 Jan 2017
4 min read
Top 5 US law firm chooses Opus 2 for strategic development of cases

Opus 2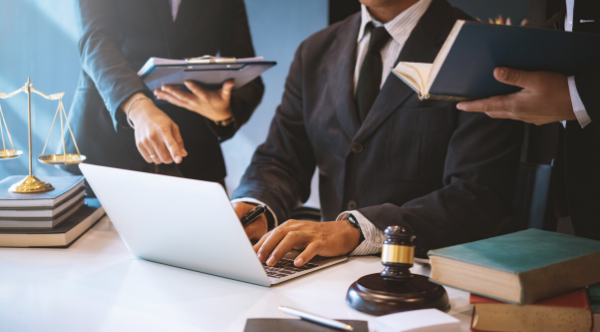 Opus 2 International, a global litigation services and software development company, today announced that one of the top 5 largest law firms in the US and worldwide has selected Opus 2 Magnum™ software for case preparation across the firm's North American and EMEA offices. The firm sought a user-friendly and dynamic alternative to various under-utilized legacy tools it had licensed over the years. Headquartered in London and with thousands of attorneys in its US and international offices, the firm performed an exhaustive evaluation of litigation-oriented software products and ultimately chose Opus 2 Magnum for its collaborative aspects and its ability to simplify the preparation of complex MDL's, cross border litigation and deposition-intensive matters.

"For several years, eDiscovery and Big Data challenges have dominated the conversation in our industry; I'm pleased to finally have a tool that actually helps our attorneys during this critical phase of litigation -- developing their case after the key documents have been found," said a senior litigation support professional and member of the firm's software evaluation committee. "When our litigators see Opus 2 Magnum, their eyes light up, and I know this is where they will 'live.' It does exactly what they need, it is easy to use, and Opus 2 carefully incorporates the suggestions from actual attorneys using Magnum."

For this firm, finding an attorney-friendly software that picks up where eDiscovery platforms leave off was of paramount importance. Representatives of the firm cited a historic disconnect between software to manage review, pleadings and work product as well as clients' evidentiary materials -- a gap which is now bridged with Opus 2 Magnum. Additionally, the firm has gained collaborative capabilities, enabling team members to share single instances of documents, transcripts and deposition videos, as well as each other's coding, notes and tasks.

"This has been an especially rewarding deployment of our technology," said Graham Smith-Bernal, CEO & Founder of Opus 2. "Members of this prestigious firm have been pleased with the ease of use and performance of the software, but more importantly, they have reported that it improves the way they practice law. That is exactly our intent for the technology."

Six leading US law firms have embarked on enterprise licenses already, driving workflow efficiency for their US operations and empowering case team members with better tools for managing work product. Opus 2 Magnum remains available on a case-by-case basis as a neutral intra-firm workspace or a proof of concept, but the company reports that a key business driver for law firms to use Opus 2 Magnum firm-wide is that their IT departments can subsequently sunset multiple legacy products, reduce costs, and boost productivity.

Opus 2's client portfolio includes 100 percent of the Sweet Sixteen Trans-Atlantic Law Firms, the AmLaw Global 2013 Top 10 firms, the Magic Circle and the Big Four Consulting Firms which use Opus 2 Magnum to collaborate on litigation matters.

To learn more about Opus 2 Magnum for case analysis and transcript management, please visit opus2.com or call +1 888 960 3117 for a demonstration.

About Opus 2 Magnum
Opus 2 Magnum is a private, cloud-based workspace from which litigators, co-counsel and experts share transcripts, key documents, exhibits, video and research and collaborate on work product for deposition and trial preparation. The collaborative workspaces unite team members so they may jointly, or individually, dissect the salient aspects of testimony and evidence, develop questioning strategies and organize the material to be presented to the court. To date, clients have used Magnum for all stages of the litigation lifecycle -- from deposition preparation, to meet and confer conferences to collaboration around discovery requests and litigation preparation, and now arbitration.

About Opus 2
Opus 2 is the only worldwide legal services company that blends sophisticated cloud technology with court reporting excellence to modernize evidence management during high-stakes matters across the globe -- including litigation, arbitration hearings, depositions (US) and government inquiries. For more information about Opus 2, visit opus2.com or call +1 888-960-3117.

Subscribe to our insights
Receive our quarterly email newsletter with the latest news, events, and industry insights from Opus 2.
Complete the form to sign up
By clicking 'Submit' you agree to opt-in to receive Opus 2 Insight quarterly newsletter, and for Opus 2 to process your data as outlined in our Privacy Policy.