Case Study
27 Jan 2021
7 min read
Am Law 50 firm transforms litigation practice with Opus 2

Opus 2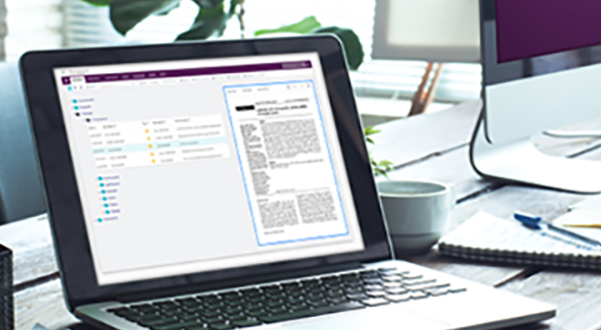 Cloud-based solution dramatically improves trial preparation and collaborative working practices.
One Am Law 50 firm, challenged by workflow and security inefficiencies caused as a result of using multiple legacy tools, began the search for a cost-effective replacement system to address these challenges. The firm selected and partnered with Opus 2 to help transform their trial preparation workflow and modernize collaborative working practices for dispersed teams. Opus 2's platform provides a secure, cloud-based case management solution that enables better collaboration and flow of information and knowledge between litigation teams. Opus 2 worked closely with the firm to facilitate the transition and rollout of the solution across the firm.
Quest for the right solution
The firm's Litigation Support team works on roughly 150 separate matters a month across all practice groups. Its relatively small, 9-person team is responsible for supporting all attorneys across the firm with the requisite tools they need to prepare and manage their cases. Some of the firm's existing tools were disjointed and didn't facilitate the best collaboration possible - within the team or with clients and third parties.
Security risks inherent to legacy systems and the investment required to maintain them were increasing. Document management was becoming cumbersome, and modern remote working practices were hindered by problems with file access and sharing. "So, our quest for the right solution would be a balance of security, access, collaboration and, of course, cost," explained the firm's Director of Litigation Support.
Cloud approach enhances case collaboration
The team knew that a cloud-based approach would solve many of their current issues, and modernize the workstream for the firm's case management, commensurate with the size of their operation. A move to the cloud would also enhance collaborative working, both internally and externally, although security would remain of paramount importance.
The search for a new solution was accelerated by an upcoming co-counsel matter, the nature of which meant that collaborating closely with another firm would be essential. So, with their specific requirements identified, the Litigation Support team shortlisted three potential solution providers.
Following a detailed evaluation of all three solutions, the team selected Opus 2. "We liked that Opus 2 was well established, and already used widely by thousands of lawyers across the world. It also quickly became apparent that the Opus 2 team was incredibly customer-centric – nothing was too much trouble for them," reasoned the Director.
Opus 2's virtual workspaces enable legal teams to stay connected with their case and team members at any time, from anywhere. The secure, cloud-based solution brings together all stakeholders, key documents, along with the team's analysis and comments, within a single connected environment. Removing the time-consuming manual nature and overhead associated with using disjointed tools empowers attorneys and their teams to focus on what really matters: the substantive issues of a case.
Opus 2's customer-centric approach
It should not come as a surprise that any law firm looking to purchase new technology would want to avoid disrupting their business, while ensuring that the tool is productive for those users it is intended for, and this firm was no different. In a show of good faith, Opus 2 offered to set-up and run an initial proof-of-concept that would validate the platform's capabilities. "Not only did this highlight the confidence Opus 2 has in its own platform, but the pilot demonstrated a willingness to develop a true partnership", explained the Director.
A critical factor in the team's decision to proceed with Opus 2 was their ability to roll out the solution rapidly, and at scale across the organization. Hundreds of active cases with huge amounts of data had to be migrated from the legacy systems to the new platform. The Opus 2 team was instrumental during the migration, the Director recalls: "Given our limited team resources, the migration and training aspect were both huge factors for us. Opus 2 provided absolute peace of mind in the phased migration process. They were completely flexible to take into consideration the active cases we were working on, which ensured the onboarding process of new users was simple and straightforward. We literally just added a new license, and the user was ready to go!"
Feedback from users was incredibly positive, citing the highly intuitive nature of the software which was designed to mirror their existing ways of working. Users were able to easily begin working on their cases with minimal friction.
As a result, usage of the new platform grew rapidly to 450+ users within the first four months without any active internal promotion by the Litigation Support team. Despite this surge in demand for the platform, the relatively small Litigation Support team was comfortably able to onboard the new users thanks to Opus 2's live and on-demand user training sessions, built-in to the contract at no additional cost.
Monthly review meetings are held to uncover any pain points, as well as share ideas or suggestions for new functionality. One example of suggested functionality has already come to fruition with the request to add a timeline feature. "Opus 2 listened to our needs, and they acted very quickly to introduce this new feature which made a big difference to our teams. From the outset, nothing has been too much trouble for them. There's a mutual level of respect from both sides, and our partnership is based on common sense and a willingness to help," enthused the Director.
Future-proofing the practice
An additional – albeit unplanned – benefit of moving to Opus 2 was the law firm's in-built preparedness for the sudden change in working practices. By moving away from multiple tools with limited functionality to a single, integrated solution that delivers significant efficiency improvements, the entire litigation team has access to the latest information from wherever they are working. So, when businesses all over the world were scrambling to adjust to the impacts of the novel Coronavirus in 2020, the law firm was able to keep their teams fully functional during the pandemic, without interruption.
Today, the firm holds a multi-year contract for an enterprise license, and a real sense of partnership has developed. "We're delighted to have chosen Opus 2 as a replacement for our legacy systems, as it's addressed all of our challenges – its secure, cost-effective and the migration was seamless," concludes the Director.

Subscribe to our insights
Receive our quarterly email newsletter with the latest news, events, and industry insights from Opus 2.
Complete the form to sign up
By clicking 'Submit' you agree to opt-in to receive Opus 2 Insight quarterly newsletter, and for Opus 2 to process your data as outlined in our Privacy Policy.