Press Release
15 Dec 2021
2 min read
AIAC partners with Opus 2 in new offering for ADR hearings in APAC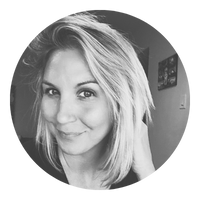 Erin Vickers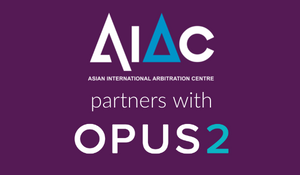 The Asian International Arbitration Centre (AIAC), the leading arbitration Centre in Malaysia, and Opus 2, a leader in cloud-based collaboration solutions for the legal sector, have partnered to offer a comprehensive range of alternative dispute resolution (ADR) hearing services to the legal community in Asia-Pacific.
The partnership comes in response to the growing regional demand from the sector for modern ADR proceedings as well as technology that supports all types of hearings, be they in-person, virtual or hybrid.
The AIAC's Bangunan Sulaiman in Kuala Lumpur is equipped with modern facilities, such as state-of-the-art video conferencing rooms. Combined with the secure, multi-award-winning Opus 2 hearings offering, which includes Realtime Transcription, e-bundles, and electronic presentation of evidence, the AIAC will be able to provide its clients with a comprehensive service for all types of ADR hearings.
Under the partnership, the AIAC and Opus 2 will also collaborate to drive awareness and increase education around the use of technology in the ADR space in the region.
The move follows on the October release by the AIAC of its Protocols on Virtual Arbitration and Virtual Mediation Proceedings.
Datuk Dr. Prasad Sandosham Abraham, Deputy Director of the AIAC, said:
"Under the leadership of the Director, Tan Sri Datuk Suriyadi bin Halim Omar, the AIAC has actively and innovatively worked towards developing and providing sophisticated technological solutions, to ensure the smooth conduct of its virtual and hybrid hearings. Hence, we are proud to partner with Opus 2 as their approach of connecting people through enhanced technological solutions resonates with our vision. We hope our clients will consider using Opus 2's services in the conduct of their hearings."
Rachel Foxton, Opus 2's Head of APAC, said:
"We are honoured to be partnering with the AIAC and look forward to providing parties with secure, flexible solutions tailored to their requirements. In recent years, Opus 2 has seen increased demand for, and adoption of, its offerings across a range of legal matters, including on small and mid-sized disputes where technology adoption has traditionally lagged. We therefore look forward to working with the AIAC in promoting, and educating on, the use and adoption of technology in the provision of legal services."
About the Asian International Arbitration Centre (AIAC):
The AIAC was established in 1978 under the auspices of the Asian-African Legal Consultative Organisation (AALCO). Pursuant to an agreement between the Government of Malaysia and AALCO, the Government of Malaysia supported the establishment of a regional centre for commercial arbitration in Kuala Lumpur and agreed to provide the facilities for the establishment and functioning of such a Centre. The Government of Malaysia has also accorded AIAC with independence, certain privileges and immunities for the purposes of executing its functions as an international institution. Administered by a Director under the supervision of the Secretary General of AALCO, AIAC is a non-profit non-governmental international arbitration institution that adopts the UNCITRAL Arbitration Rules with modifications, i.e. The AIAC Arbitration Rules 2021. www.aiac.world
For more information on AIAC, please contact:
Bryan Anthony Richard
bryan@aiac.world


About Opus 2
Opus 2 provides game-changing, cloud-based legal technology and services to connect people, case information, analysis and data throughout the lifecycle of a dispute. Our secure platform, tailor-made for lawyers, provides a connected and flexible way of working. Case teams and clients can log in to access a shared, centralised set of documents and collaborate from anywhere in the world and at any time, enabling seamless and meaningful communication and interactions. Combined with our services expertise, we deliver electronic trials and hearings worldwide. www.opus2.com
For information or media enquiries regarding Opus 2, please contact:
Erin Vickers
press@opus2.com

Subscribe to our insights
Receive our quarterly email newsletter with the latest news, events, and industry insights from Opus 2.
Complete the form to sign up
By clicking 'Submit' you agree to opt-in to receive Opus 2 Insight quarterly newsletter, and for Opus 2 to process your data as outlined in our Privacy Policy.