Article
21 Jul 2021
5 min read
5 reasons why Opus 2 is agnostic for Video Conferencing tools

Opus 2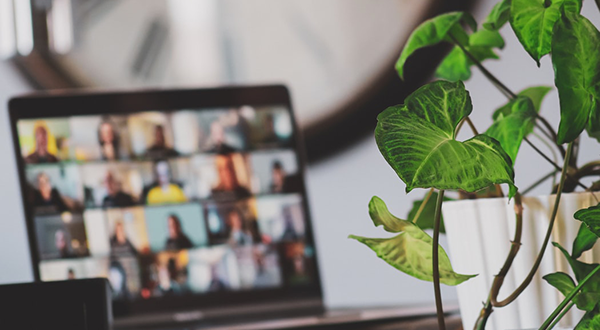 Our previous post 'Making video conferencing tools work for the legal sector', explored what's needed to make general-purpose video conferencing (VC) tools work for the legal sector. Building on this topic, this post looks at why Opus 2 is supplier agnostic regarding VC solutions, and how our clients benefit from this approach.

The VC provision is a critical component of any virtual or hybrid hearing. The decision regarding which VC solution is used is therefore key and should be considered carefully. The chosen solution must be user friendly and also work seamlessly alongside other services that are critical to delivering a successful hearing.

So one of the questions we're often asked is: "Which video conferencing tool would you recommend for my virtual hearing?" And the answer is always: "The best one that meets your requirements."

While this may sound a little cliché, the truth is that there are far too many variables involved to be able to recommend a single solution for every hearing. Not only are these applications very different – and constantly evolving – but every hearing has unique requirements. Let's look in more detail at the rationale behind why Opus 2 is supplier agnostic, and how this approach benefits our clients:

1. Highly nuanced legal proceedings: No two hearings are alike – any given hearing will feature a host of different requirements. Given these variations, it's simply not a case of one size fits all. Each VC tool has its pros and cons regarding suitability to the hearing environment. Each will be good at certain things, but not necessarily everything. For every hearing, Opus 2 evaluates each VC tool to assess suitability and ensure the right one is selected.

2. VC platforms are commodity products: There is a myriad of VC tools on the market, but none is designed with any specific sector in mind. There are general-purpose VC tools designed to deliver a broad spectrum of communication capability – from remote team meetings to multi-day virtual events for 1,000+ attendees. Making these commodity products work in specific use cases requires clever adaptation of their existing features. Opus 2 uses technical expertise and extensive industry experience to adapt these tools to work seamlessly within a legal proceeding setting.

3. VC tools are constantly evolving: As with all technology products, continual developments are being made to these tools, with new functionality and features added practically every week. It's hard to keep up with all of the changes and realistically evaluate which new features are most suited to your requirements, especially if it's not a key focus of your job. By closely monitoring these developments, Opus 2 is able to advise our clients which VC tools best match their needs.

4. Flexibility to work with Court venues: Court venues will occasionally mandate the use of a particular VC tool. Opus 2 has the flexibility to work with venues in this scenario. We work closely with venues around the world and have established, trusted collaborations in place with key venue partners for arbitration proceedings, such as the International Arbitration Centre (IAC), the International Dispute Resolution Centre (IDRC) in London or Maxwell Chambers in Singapore. Our experience helps us work with them to establish the best way to bring specific hearings online.

5. Continuity: Sometimes things go wrong, and technology lets us down. Perhaps you've been affected yourself – remember the Zoom outage from earlier in the year? The impact this can have often depends on the timing of the outage. If your chosen VC tool goes down mid-hearing, this can cause significant disruption, and potentially jeopardise a case. So, having the ability to switch to an alternative provider at very short notice can be hugely beneficial, and hedges against risk. It also provides substantial peace of mind.
Next steps…
Find out more about our expertise in the area of VC provision for virtual and hybrid hearings.

Subscribe to our insights
Receive our quarterly email newsletter with the latest news, events, and industry insights from Opus 2.
Complete the form to sign up
By clicking 'Submit' you agree to opt-in to receive Opus 2 Insight quarterly newsletter, and for Opus 2 to process your data as outlined in our Privacy Policy.