Blog Post
31 Mar 2020
5 min read
5 key considerations for planning a virtual hearing

Opus 2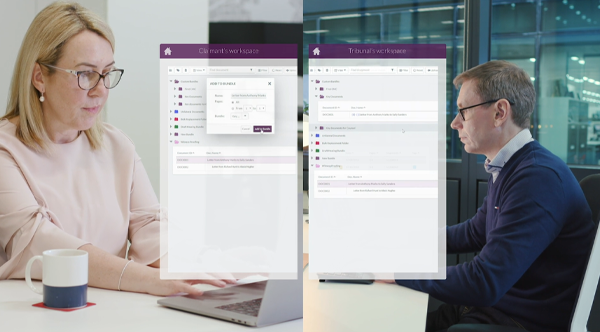 With the widespread adoption of remote working, the legal world has now turned to technology for solutions to overcome challenges and adapt to this new environment.

In an industry that is usually heavily reliant on face-to-face interaction, lawyers, courts and arbitration centres are now exploring alternative ways of running remote court hearings, or virtual hearings.

To support you and your team navigate this transition as smoothly as possible, we have put together some key information and recommendations to consider during this process.
What is a virtual hearing?
Virtual court hearings happen 100% remotely, there are no parties present in a physical hearing room - instead, all participants join the proceedings via an audio or video conference provision.

The most significant shift in the dynamics of the hearing is the loss of face-to-face interaction. However, the Realtime transcription and electronic presentation of evidence (EPE) feeds delivered through Opus 2 helps to alleviate the lost physical interactions that counsel and legal teams will be more used to.

Ten years ago, when paper-based trials and arbitration hearings were still dominant, conducting virtual court hearings may have posed many additional complexities. But with the growth and dominance of electronic hearings, the transition to virtual court hearings today is a smaller leap.

What are the key considerations when planning your virtual hearing?
1. Choose your virtual conferencing solution
There are several virtual conferencing solutions on the market, ranging from a simple telephone bridge to full video and audio streaming capabilities.

Before making a decision, ensure the technology solution is compatible with all the sites that participants will be connecting from. Check with the venue or your internal IT teams if they have a preferred, tested provider.

The Opus 2 Electronic Hearing Platform integrates with many widely-used solutions such as Cisco Webex, Zoom, Blue Jeans, Skype for Business and many others.
2. Evaluate the already available technology and equipment
To ensure your virtual or remote hearing runs as smoothly as possible, we recommend checking that all participants have good quality speakers and microphones in close proximity to each active participant. If possible, to arrange, acoustically treated rooms and multi-screen setups will provide a more superior experience.
3. Consider the venue and environment of participants
To minimise the risk of issues with your virtual hearings, reduce the number of locations from which participants are joining. During the hearing, ensure there is no background noise or distractions that may affect the proceedings.
4. Facilitate training and support
Ahead of the start of your hearing, organise a briefing session covering how the hearing will be conducted and allow the participants to familiarise themselves with the technology being used in advance.

It would also be beneficial to have a live session manager that monitors the operational aspect of the virtual hearing, allowing you to focus on the proceedings.
5. Establish a fault recovery plan
Virtual and remote hearings often involve multiple contributors from multiple locations, using different types of hardware and varying quality of internet connections. Given these circumstances, when issues or faults may occur, you need to be ready to respond.

We highly recommend that you to build a clear fault recovery plan, share it with all participants, and be quick to act to ensure your virtual hearing runs as smoothly as possible.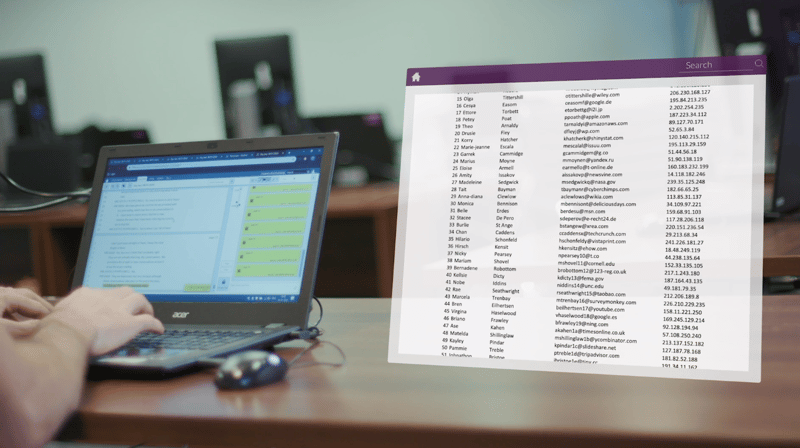 We have been empowering legal teams to conduct hearings that involve remote or virtual participants globally, for almost a decade. The Opus 2 Remote Access solution allows team members to follow proceedings remotely, in real time, from anywhere in the world.

For more information on how Opus 2 can help deliver your Virtual Hearing, visit our website for more information and useful resources.

Subscribe to our insights
Receive our quarterly email newsletter with the latest news, events, and industry insights from Opus 2.
Complete the form to sign up
By clicking 'Submit' you agree to opt-in to receive Opus 2 Insight quarterly newsletter, and for Opus 2 to process your data as outlined in our Privacy Policy.